WELCOME TO THE CENTER OF ADVANCED LEARNING (CAL)
My humble greetings to you all,
it is important
for me to inform you that
the Airforce
as a
M
ilitary Establishment
demands the Management of its Assets in a Highly Technical and Proficiency of Professions of its Human Capital. All Organizations need effective leaders to succeed and the Zambia Air Force is no exception.
In order
to Serve
the Republic of
Zambia effectively and efficiently
through our Constitutional Mandate to
Defend and Support
the Nation t
he
Center of Advanced Learning
(CAL) was envisioned as a
Public Private Partnership
initiative between Zambia Air Force (ZAF), Copperbelt University (CBU) and the National Institute for Public Administration (NIPA).
A Lecture given to a group of Servicemen at CAL is a cost effiecient & effective mode of transforming Careers through Education than to sponsoring a few who may learn in various outside Institutions.
A growing research literature has shown the multidimensional roles which Education plays in an Organisation's quest to meet their Strategic Goals. It is in this sphere of influence of operating in modern trends that this Institute offers to you various Academic Programmes through a state or art Center of Advanced Learning.
E
ducation
in any socio-
economic domain
i
s one of the fundamental factors of development.
No Organisation can
achieve sustainable economic development
without substantial
investment in human capital.
The establishment of
the
Center of Advanced Learning will
enrich
Service Personnel with understanding
of themselves and their Profession in Zambia Air Force. It is to
improve the quality of their Careers
and
lead to a broad of benefits
of productivity and creativity in securing economic and social progress of our Nation Zambia.
May God Bless you all as you endeaver to
progress in your careers
and contribute to the
Development of Our Nation Zambia
, i thank you.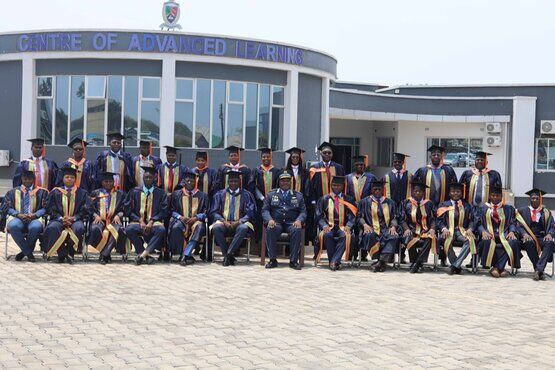 Zambia Air Force Command Inducts the Center of Advanced Learning First Graduates as Ambassadors of Efficiency.
The Zambia Air Force Deputy Commander and Chief of Air Staff Major General Oscar Nyoni was on the 28th of October 2022 at the Center of Advance Learning (CAL) to congratulate the first graduates whose achievement was marked as a milestone for the Center. In such a pleasure and intensity of emotions amoung the graduates, the Chief of Air Staff underscored the Center's motto "Learning For Efficiency" that Command expected more efficiency now that the graduates were Armed with the Skills and Knowledge they have attained for Military Service. The Deputy Air Force Commander further encouraged the Center to produce more graduates as are part of a global generation for which professional skills are of great service to National Development.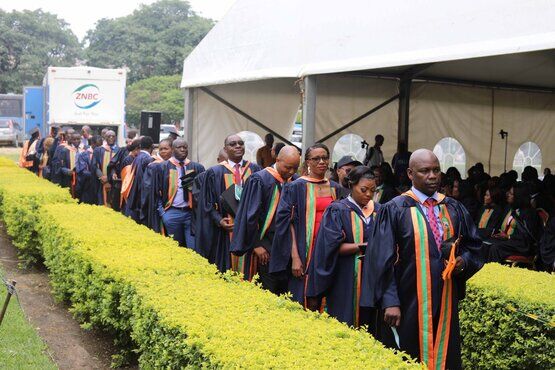 ZAF Center of Advanced Learning Celebrates its first Graduation
In response, the Commandant - Brigadier General Malama Richard Bwalya thanked Command for the Strategic direction given to the Center "To train for efficiency" and that the Lecturers who graduated with Post Graduate Diplomas in Teaching Methodology are now Ambassadors of Efficiency as they will conduct training with the necessary skills to do so. The Commandant finally expressed his gratitude to Command being among the graduates of Teaching Methodology, he encouraged the Masters of Law graduates to be part of a Faculty of Legal Studies at the Center.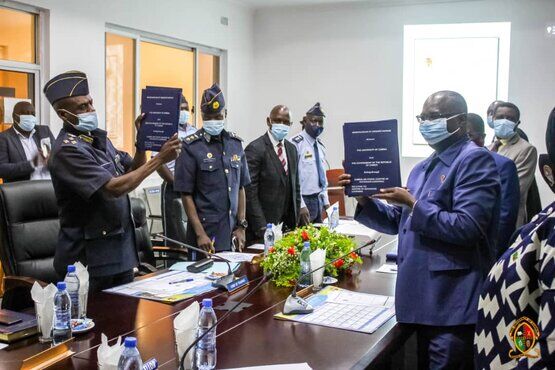 UNZA and ZAF to collaborate in the provision of tailor made higher educational services
THE University of Zambia (UNZA) has signed a Memorandum of Understanding (MOU) with the Zambia Airforce (ZAF) aimed at according the two institutions to collaborate in a number of multi-disciplinary areas.
The MOU signed between the two parties will help UNZA and ZAF partner as follows:
I) Delivery of UNZA Programmes at ZAF Centre of Advanced Learning;
II) Sharing ICT Technical Support and Learning Materials;
III) Provision of Learner and Staff Support;
IV) Staff and Student Exchange;
V) Continuing Professional Development;
VI) Collaborative Research;
VII) Library Access; And
VIII) Development of Tailor-Made Programmes;
The partnership will see UNZA deliver mutually agreed undergraduate and postgraduate programmes at the ZAF Centre of Advanced Learning.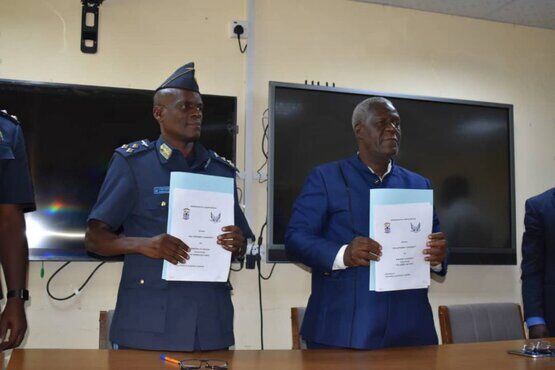 CBU JOINS HANDS WITH ZAF TO PROMOTE TEACHING, RESEARCH, INNOVATION AND CONSULTANCY
A mutually beneficial relationship was on Tuesday 24th March 2020 enshrined in the signing ceremony of a memorandum of understanding (MOU) between the Copperbelt University (CBU) and the Zambia Airforce (ZAF) Center for Advanced Learning (CAL). The MOU aims to promote Teaching, Research, Innovation and Consultancy through joint ownership in delivery of professional services through various programs from schools and units of the University.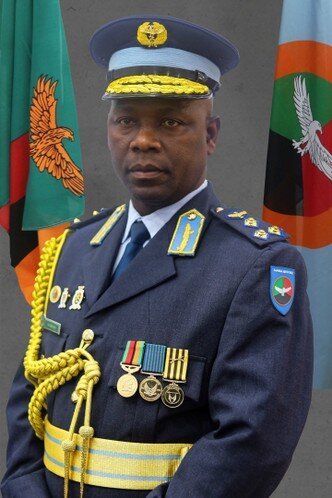 Brigadier General Malama Richard Bwalya
psc, Dip DSS, BA Econ, PGD TM, MA Econ, MZIHRM

OUR STRATEGY
Through our partnership
with the University of Zambia,
Copperbelt University and
National Institute of Public Administration, we aim to archieve
Student Success
through advanced
student centered learning
,
chief among them is
our quest to
attain
student's motivation and
commitment.
These
characteristics
are intrinsic
to our students
, and ar
e
the essential learning traits
which we
engender throug
h engaging
Advanced Learning
of
a
Courses of special interest
to a student at the Centre of Advanced Learning (CAL).
At CAL, Professional Military Education (PME) is therefore designed
to prepare professional militaries to deal with the ever
increasing ambiguities and multi-layered contemporary
security environment and battle space
.
A PME curriculum
is aimed to
be broad enough to provide new academic
horizons and deep enough to whet the intellectual curiosity
of all officers, airmen and airwomen. PME is a critical gateway to endow a
nation's armed force with the ability to live up to and to
meet this awesome national security responsibility.
OUR VISION
Our Vision at the Center of Advanced Learning is
"
To develop excellence in the ability, skill and competence in accordance with the high standards of profession through advanced learning".
This
will enable
us
deliver our constitutional mandate
to the people of Zambia
more objectively
through this
initiative to build capacity
in
our Human Capital
with
value addition
of quality in retention.
OUR MISSION
Our Mission at the
Center of Advance Learning is
"
To keep the Air Force Operational and Safe by developing Profiecency and Profesion in the Service Personnel.
"
This will be achieved by
fostering productive work cultures
where Service Personnel and Civillian Staff can
serve our Nation professionally and diligently
as they pursue and attain their academic goals."
MILITARY STRATEGY AND SECURITY sTUDIES WING
Military Studies
is also known by various names like
defence and strategic studies
,
military science, war and national security studies
,
war and strategic studies
etc. Military Studies is currently taught only in a handful of colleges / universities.
This raises two questions
. One,
what is the importance of Military studies?
Two,
why
should Military Personnel including other Personnel Manning Civil Strategic National & Security Institutions/Assets study this subject?
As you would have studied in history,
mankind always suffered from wars but never gave up the need to fight wars. In the modern world, the need to wage wars has changed and the methods of fighting too have changed.
The Center of Advanced Learning (CAL) Military Wing offers this special issue of Defence Studies, we situate defence planning as a constitutive element of defence and strategic studies.
Zambia Air Force - Center of Advanced Learning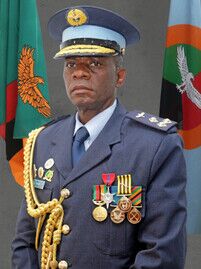 Brigadier General Terry Moono (rtd)
The First Commandant Center of Advanced Learning 2019 -2022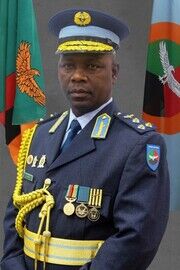 Brigadier General Richard Malama Bwalya
The Commandant Center of Advanced Learning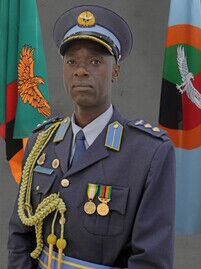 The Deputy Commandant - Center of Advanced Learning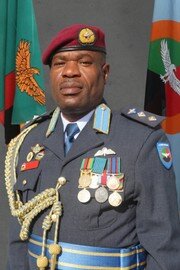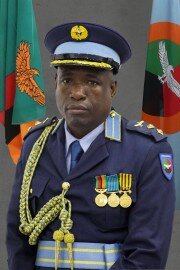 The Director Distance & E-Learning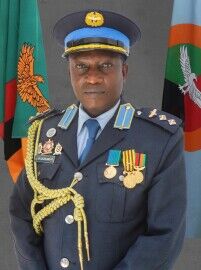 Colonel Mwangala Sicecani
The Commanding Officer Center of Advanced Learning
Colonel Japhet K Nabusangu
The Registrar Center of Advanced Learning
Dean of Students Military Wing - Center of Advanced Learning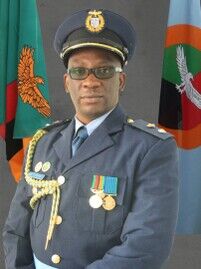 Lieutenant Colonel Gilbert Sinkamba
School of Business Studies Lecturer - Center of Advanced Learning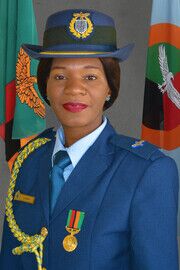 The Librarian Center of Advanced Learning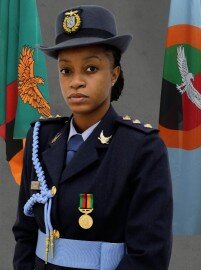 The Bursar Center of Advanced Learning
The Legal Counsel - Center of Advanced Learning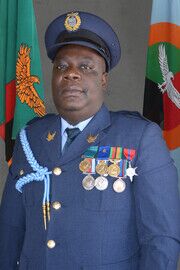 Warrant Officer Class One J Musune
Center of Advanced Learning Warrant Officer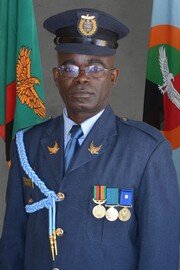 Warrant Officer Class One Bruce Mulenga
The Chief Clerk Center of Advanced Learning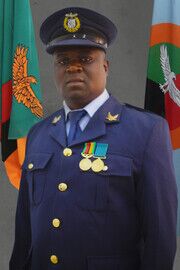 Warrant Officer Class Two D Mukuka
The Assistant Legal Counsel & Admissions - Center of Advanced Learning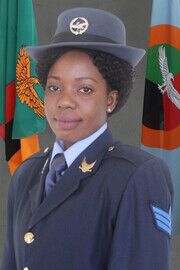 School of Business Studies Lecturer - Center of Advanced Learning
The importance of having strong armed forces and the need to protect the people against various threats is a constant feature of our life.
Knowledge of military security, how armed forces are organised to fight a war and what is the art of warfare are questions,
which get answered by studying military studies.
By learning about the military, the Government and the armed forces the people become more awakened and can handle situations better.
The military study helps the leaders to understand the importance of Armed Forces in defending our motherland.
Indeed, in addition to the usual "downstream" focus on the use or non-use of force,
on policy decision-making in foreign relations, military operations and global external engagement,
we argue for the utility of an increased "upstream" focus on
what is a major part of everyday defence and security policy
practice for military, civilian administrative and political leadership: the forward-looking preparations for the armed forces and other
capabilities of tomorrow.
In this manner
defence planning emerges as a "strategic fact"
with dynamics of its own.
PROFESSIONAL ACADEMIC PROGRAMMES AND CIVIL STUDIES WING
Lecturers at CAL serve in the role of guides, monitors, coaches, tutors and facilitators in order to support different learning styles
for our students. A
t CAL, we understand that students must be involved in the development of learning goals.
"The central task of education", according to Eric Hoffer,
"is to implant a will and facility for learning; it should
produce not learned but learning people."1 Broadly interpreted,
this conception of education implies that learning
is contingent and continuous.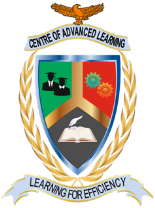 To be
successful at these tasks, armed forces members need to
be intellectually agile in order to out-think their adversary
and to be able
to work with allies and increasingly
non-armed forces personnel. Additionally the necessity
of education inheres in the need as Williamson Murray
put it:
"to prepare [armed forces personnel] for missions
across the full spectrum of conflict, ranging from deterrence
at the high end to peace keeping and enforcement
at the low end."
Learning is contingent
in
the sense that it depends on a permissive institutional
structure and environment, and on individual disposition
and desire.
Learning is continuous
in the sense that
even though one may formally graduate from an educational
institution,
it is a life-long activity.
The necessity of education for armed forces personnel
arises from their unique employment which includes,
among other things, defense of the nation and provision
and maintenance of peace and security abroad.