Zambia Air Force - Center of Advanced Learning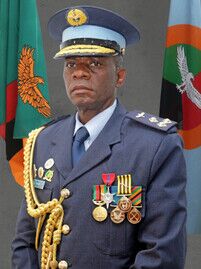 Brigadier General Terry Moono (rtd)
The First Commandant Center of Advanced Learning 2019 -2022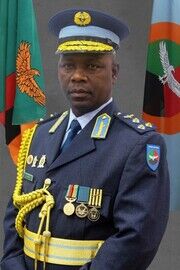 Brigadier General Richard Malama Bwalya
The Commandant Center of Advanced Learning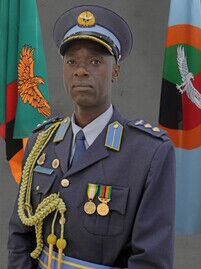 The Deputy Commandant - Center of Advanced Learning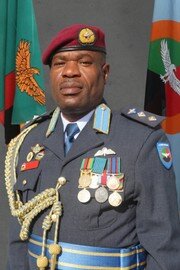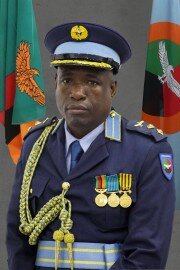 The Director Distance & E-Learning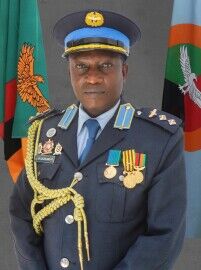 Colonel Mwangala Sicecani
The Commanding Officer Center of Advanced Learning
Colonel Japhet K Nabusangu
The Registrar Center of Advanced Learning
Dean of Students Military Wing - Center of Advanced Learning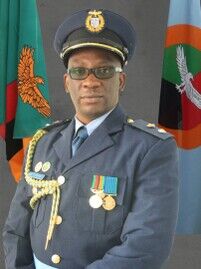 Lieutenant Colonel Gilbert Sinkamba
School of Business Studies Lecturer - Center of Advanced Learning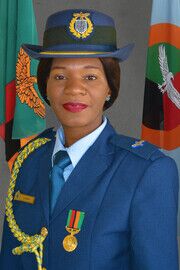 The Librarian Center of Advanced Learning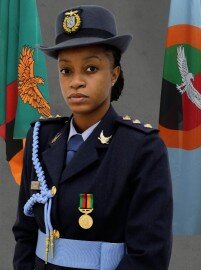 The Bursar Center of Advanced Learning
The Legal Counsel - Center of Advanced Learning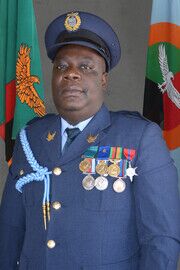 Warrant Officer Class One J Musune
Center of Advanced Learning Warrant Officer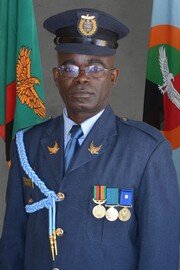 Warrant Officer Class One Bruce Mulenga
The Chief Clerk Center of Advanced Learning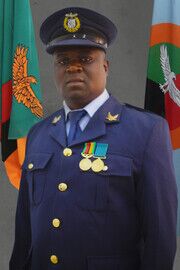 Warrant Officer Class Two D Mukuka
The Assistant Legal Counsel & Admissions - Center of Advanced Learning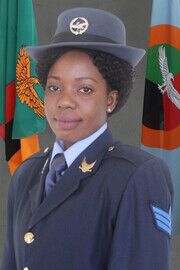 School of Business Studies Lecturer - Center of Advanced Learning
LEARNING FOR EFFICIENCY
Our innovation in education is that
the Center of Advanced Learning (CAL)
Connects Students to Advanced Courses
Online
via
Moodle Learning Management System (LMS) and Student Information System (SIS) for Content Management.
As part of the
Covid-19
after effect
response strategy
,
Both Our
E-learning platforms
and T
raditional Classroom setting
Offer Online and Offline realtime Learning For Students Seeking
Advanced Content
. CAL is
preparing students
for University (CBU) & College (NIPA)
Degree & Diploma Certification
with higher-level courses.
The current
curriculum,
includes students'
access to existing courses
and their interest in more courses
available for post graduate
. Our students will have access to all the courses required for
admission to the Copperbelt University & National Institute of Public Administration
system.
Our schedules and sequencing will
enable students
have
multiple opportunities
to take advanced courses
beyond the baseline
offered by any other universities or institutions. Students will be
performing at higher levels
with additional courses which students need or want.
CAL is offering you all
this and more, and what will learn will help
guide
your next steps in
your Careers
as we
develop
our Nation
Zambia.
OUR GOAL
The goal for the
Center of Advanced Learning (CAL)
is to archieve "Learning for Efficiency" and it is aimed
at
keeping
Service Personnel
in their various Profesions
to the fore and high on the
Zambia Air Force Mission and Vision
.
It is against the above that
career progression
was
considered.
Thus t
he nature, volume and scope of individual
professional development
for Service Personnel is not
a private matter. I
t is now clear in the
Appraisal of performance
,
Quality Assurance
Procedures, I
nstitutional and Subject-level
Perfomance requirement
s
, that Personnel need to meet
professional body membership
which they can aquire
through Advanced Learning
.
Thus
CAL
through its
partnership
with
University of Zambia,
Copperbel University
(CBU) and
National Institute of Public Administration
(NIPA)
intends to
produce Gratuates
of achievements and accountabilities which
indicate that their work is
of international standing
, including, for example,
details of
successful career
approaches; including, as appropriate, student, peer
and external assessments and evaluations, and original materials used
in Advanced Learning.
Our Innovations are made
in support of student learni
n
g; curriculum
development; publications centred on teaching of the subject;
in partnership with the Zambia Research & Education Network (ZAMREN)
we participate in National & I
nternational reaserches
concerned with
the
development of the our Nation
.